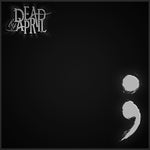 Hey all,

Our upcoming single Collapsing is about depression. 
We want to recognize the symbol ";" (semicolon) as a broadly used symbol against depression, suicide, and other mental health issues.

The semicolon is meant to present hope to those who are struggling with depression, suicide, and self-injury, by simply providing the very meaning behind the semicolon; "your story is not over".

This is also a way for us to communicate that you are not alone.